Have you ever wondered what the world's most expensive watches are? Here's a list of five timepieces that will not only blow your mind but leave a deep hole in your pocket if you decide to buy them:
1. Graff Diamonds Hallucination: This watch is valued at a staggering $55 million and is considered the most expensive wristwatch worldwide. The Graff Diamonds Hallucination has an 18k white gold bracelet and a case covered with multi-colored diamonds, including yellow, pink, and blue. It was entirely handmade by the skilled artisans of this luxury jewelry house.
2. Jaeger-LeCoultre Joaillerie 101 Manchette: Priced at $31 million, this watch comes in as the second-most expensive watch globally. The rare piece features a tourbillon movement, a diamond-studded bracelet, and a light purple dial. With only two pieces in the world, owning one of these watches is nothing short of a privilege.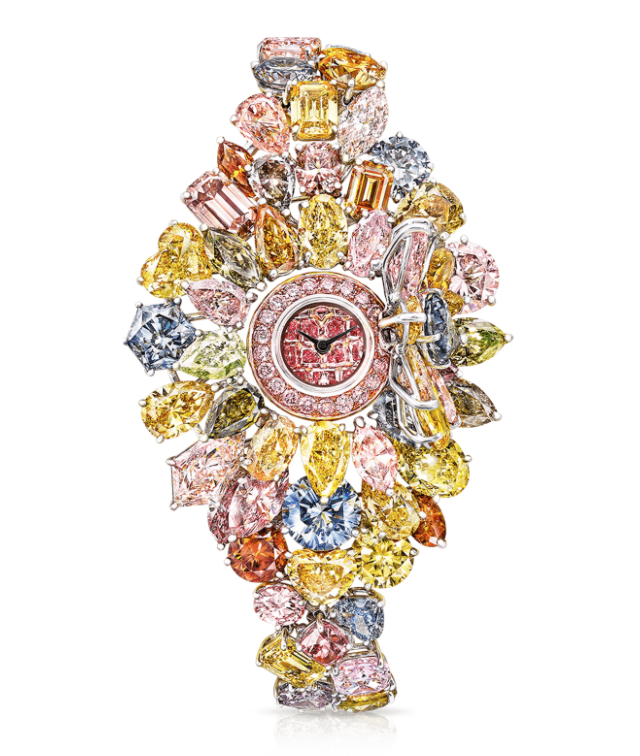 3. Patek Philippe Henry Graves Supercomplication: This pocket watch is a testament to its name: it's super complicated! Designed for American banker Henry Graves Jr. in 1933, the Patek Philippe Henry Graves Supercomplication has 24 different functions, including a celestial chart that shows the night sky over New York. The watch sold for a whopping $24 million in 2014 and is currently one of the most coveted timepieces worldwide.
4. Breguet Grande Complication Marie-Antoinette: This watch was created in 1827 for Queen Marie Antoinette and is valued at $16.5 million. The watch has an 18k gold case, a transparent face showing the intricate mechanisms, and a sapphire dial that reveals a portrait of the queen. It took over 40 years to construct this watch, and the result was an exceptional masterpiece of horological history.
5. Hublot Big Bang: This watch is worth $5 million and is the most expensive men's wristwatch in the world. The watch's case is a fusion of white gold and over 1,200 diamonds, with an automatic chronograph movement to boot. With only one piece in the world, buying the Hublot Big Bang is a reliable way to seal your status as an elite watch collector.
These are some of the world's most expensive watches, and owning one is the ultimate symbol of prestige and luxury. These timepieces are not just functional; they are pieces of art, history, and human ingenuity. If you are looking to invest in a watch that will not only tell you the time but also be an heirloom to pass down to future generations, these watches are worth considering.